Latest Photos (click to enlarge)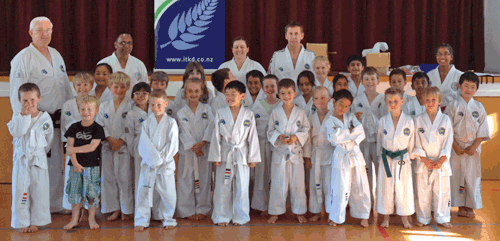 Mini-Kids Grading, Monday 2nd December 2013
End of Year Function 2013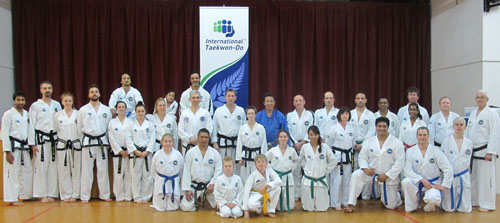 Group Photo of Master Willie Lim's visit to Paul M Papakura on 14th August 2013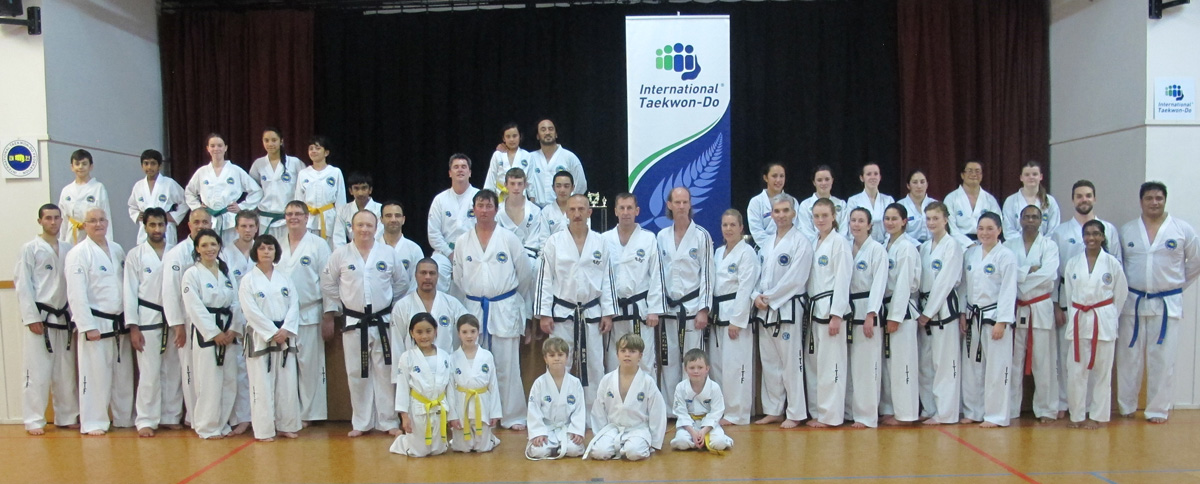 Group Photo of Master Jedut's visit to Paul M Papakura on 24th July 2013.
More photos below.

Group Photo of Grand Master Lan's visit to Paul M Papakura on 20th February 2013.
More photos below.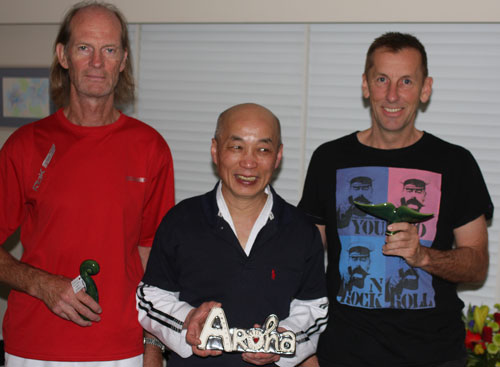 The PMP members made special presentations to Master Pellow, Grand Master Lan and Master McPhail on the 20thof February 2013

Grand Master Lan's gift is "Aroha"
Aroha means Love. Aroha is the creative force behind all dreams. It defines great leadership, ensures personal success, inspires us to go the extra mile.

Master McPhail's gift in celebration of his promotion to 8th dan is the Whales Tale.
The Whales Tale is a symbol of strength, speed, dignity and honour.

Master Pellow's gift is the Ponga Fern.
Master Pellow's gift for his Master Promotion was the Ponga Fern. This represents new life, new beginnings, growth & harmony.

Special thanks to Debbie and Barry Hart for organising these special gifts - not to mention the amazing chocolate cake!

---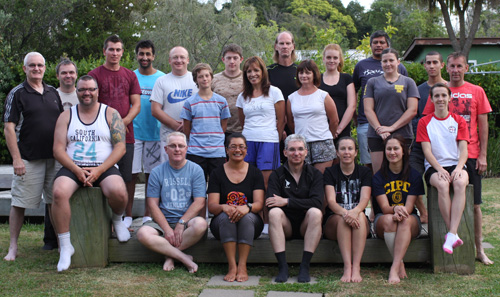 Black Belt get together at Master McPhail's place, 23rd January 2013. Click for different view.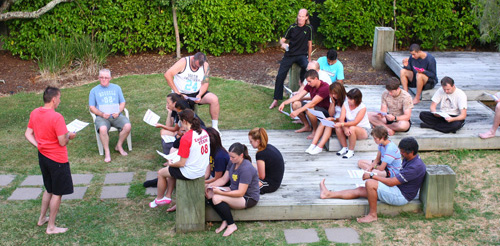 Facebook Photos of the 2012 Break-Up

---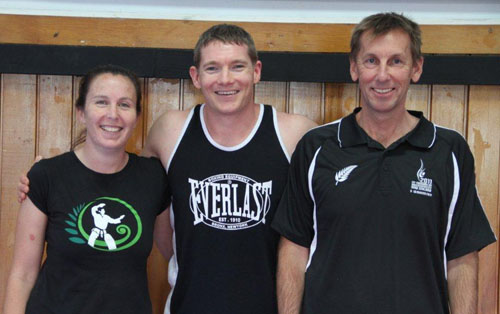 Debbie Hart, Phil Thompson and Master McPhail
following the Protect Trainer Accreditation Course,17 March 2012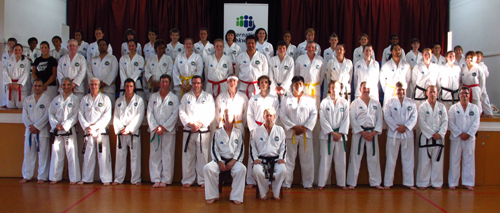 Training - 16th November 2011